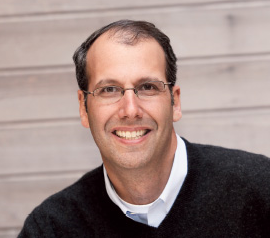 On This Episode
How can one find the right borrower-lender relationship in the most efficient way? Accessing capital has never been easier in today's digital marketplace, but the explosion of choices doesn't mean businesses are getting the right capital. Mike Rozman joined The Financial Experience Podcast and discussed the evolution of BoeFly, a business financing marketplace, the franchisor lending model, and the unique impact COVID-19 had on the business.
As more small businesses applied for PPP loans during the pandemic, there was a distinct pressure to access capital. Mike and the team at BoeFly helped upwards of 4,000 business owners secure financing. We explore the obstacle of information overload that both consumers and financial institutions encounter when seeking the right lender. We discuss the importance of both a seamless digital experience for the consumer, as well as making meaningful connections with individuals.
Looking forward, Mike is excited for the interplay of technology and finance. He notes that the banks with smart investments in tech have made easier transitions online during the pandemic. He expects that these banks will "stretch their muscles" and provide more flowing capital to the marketplace.
More About Mike
Mike Rozman is the CEO and co-founder of BoeFly, the premier marketplace for franchise growth solutions. Since 2009 BoeFly has connected businesses with the resources they need to succeed, utilizing data-driven systems and a robust online marketplace. BoeFly's extensive suite of services and innovative technology connects borrowers to a wide array of banks and specialty finance companies while pioneering products, such as bVerify, serve businesses at all stages of development.
Mike is committed to bringing innovation to the franchise industry so brands and their franchisees can optimize growth, particularly through seamless access to capital.
Previously, Mike was the president and co-founder of Edgeware Analytics, the company that served as the founding platform for BoeFly. Prior to starting Edgeware in 2003, Mike was a Vice President at JPMorgan Chase in its Global Bank. Mike earned a dual-MBA from Columbia Business School and the London Business School and a BS from Boston College.
Mike serves on the International Franchise Association's Supplier Board and in 2013 became a Certified Franchise Executive. For more information visit www.boefly.com.