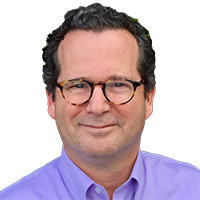 On This Episode
If financial services companies are serving an average of 600 customers per employee, is there an opportunity to improve that?
"Absolutely," says Joe Salesky, CEO of the popular financials services CRM platform, CRMNEXT.
Our latest podcast explores a little internet and tech history (did you know Joe helped build the first web videoconferencing solution nearly 25 years ago?), a fascinating discussion on the evolution of CRM solutions, and what principals can lead banks and credit unions to true digital transformation.
More About Joe
Joe Salesky is CEO of CRMNEXT, the largest global provider of CRM in financial services, where he is responsible for the company's entry into the U.S. market. A seasoned expert in software and financial services, Joe has spent more than 25 years developing and delivering disruptive technology-enabled solutions. He holds 21 patents on technologies currently used by both consumers and large enterprises, including mobile banking and the original patent for web-conferencing. A luminary in his space, Joe has deployed mission critical systems at more than half of the Fortune 500 companies and is a respected speaker at industry and media events. He has been quoted in leading national, international and industry publications and has led his companies to achieving numerous prestigious awards.