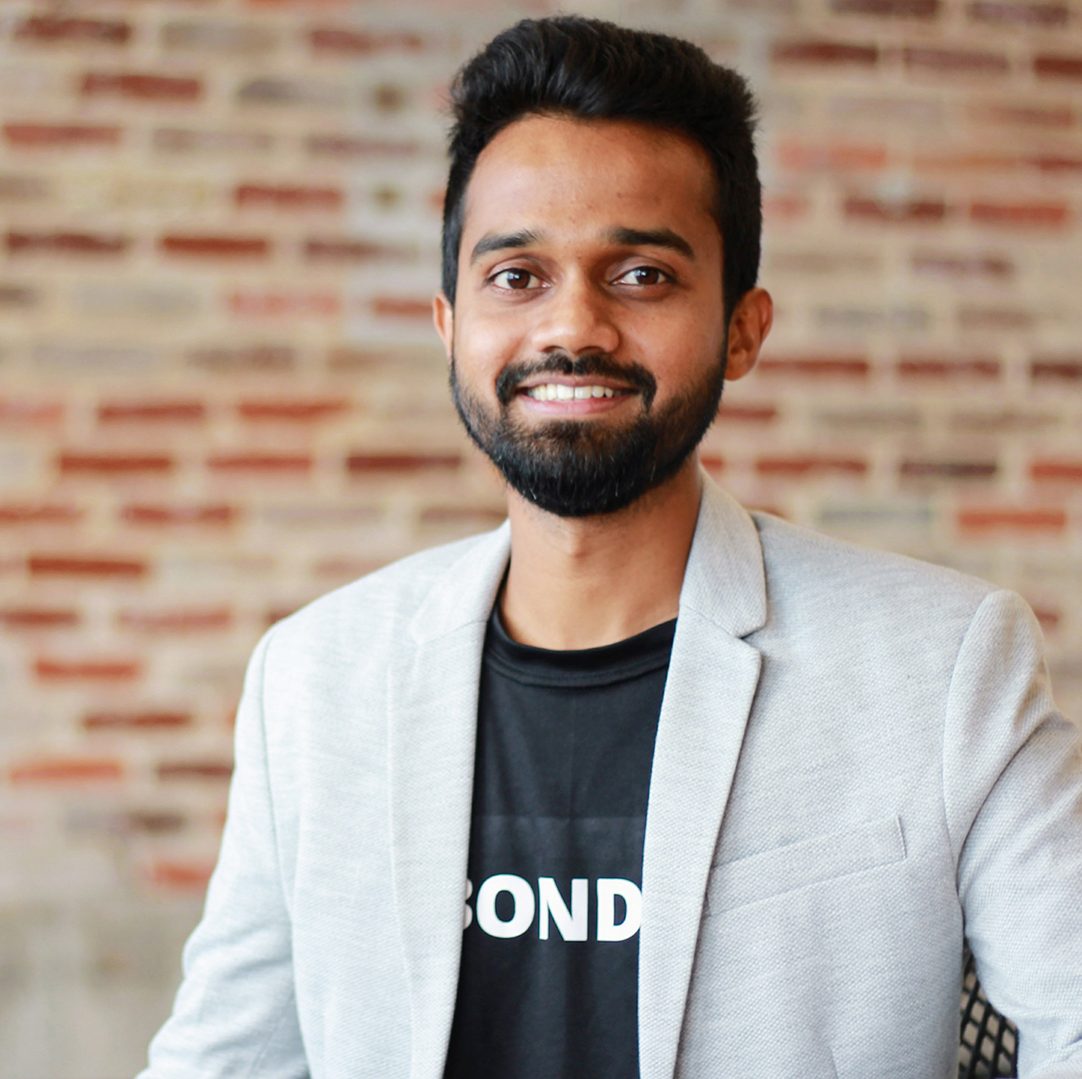 On This Episode
Why are these "beautiful, frictionless [finance] tools not impacting" our lives? Uday, living the life of a California millennial, had an epiphany a few years ago when he realized all of the various financial tools he thought would make him a better steward of his financial life weren't working.
He set out to create an "empathy engine" that spoke to our "entire life" and not just our financial life. BOND.AI evolved from a persona-based conversational tool into a unique one-to-one behavioral tool that treats everyone as a unique person. Because guess what? All of our lives are different, fluid, and rarely fit into a typical financial box.
Listen in to a great discussion on human-centered design, conversational AI, and the use of "small data."
More About Uday
Uday Akkaraju is the CEO of BOND.AI, an award-winning human-centered artificial intelligence platform for banks. Uday Akkaraju has a background in interaction design and cognitive science and focuses on making machine intelligence empathetic and created the world's first Empathy EngineTM for finance. Uday was recognized as an 'International Innovator' by the New York City Economic Development Corporation.
Prior to BOND.AI, Uday founded and successfully ran an artificial intelligence research lab that helped early stage companies design the product and take it to market. He regularly speaks at international AI & fintech conferences such as the Mobile World Congress, Paris Fintech Forum, Money 2020, IBM Tech Talks, Signal, Finovate, Voice and more.
Outside of the office, Uday advises a number of AI startups & entrepreneurs to help create fair and equitable machine learning systems.