On This Episode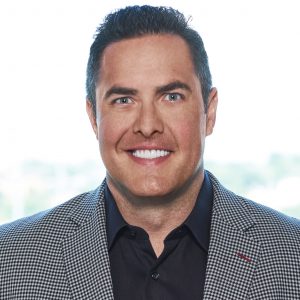 On the latest podcast, Hunter virtually sits down with Joe Welu to discuss why undergoing a digital transformation can be difficult, why financial companies are often misaligned with what the customer needs, and what value creation looks like in a modern financial organization. Joe, CEO of Total Expert, the first marketing and customer engagement platform built for the financial services industry, has built his business going "a level deeper" with clients and created a company that's stood out in a crowded field.
When asked what quality sets Total Expert apart from the rest of the software space, Joe explains their focus on caring for the customer relationship. From the early stages, Joe knew the importance of creating trust, spending time with customers, and keeping customer success as their top core value. Looking toward the future of financial services, he states the mission for Total Expert as centered around the ability to empower customers and increase financial wellness. If the company can guide consumers to make better decisions through education, Joe believes there will be a smoother movement toward modern banking.
Hunter and Joe also discuss the conversation surrounding Big Data and the chain that can become broken without proper communication and alignment within your organization. Joe explains the three-step process that entails collecting data, creating data insights, and taking action. If organizations cannot continue through to the latest step of action, they will be unable to create value. He explains the significance of simplifying your audience and breaking down goals into smaller increments to drive outcomes.
Listen to the latest episode to hear more from Hunter and Joe as they talk about building lifelong financial relationships, delivering value, going a layer deeper in your customer's journey to accomplish a successful digital transformation.
More About Joe
Joe Welu is the founder and CEO of Total Expert, the fintech software leader that launched the first customer experience platform purpose-built for modern financial institutions. Since 2015, Joe has led Total Expert's vision, culture and growth to nearly 300 employees today. The company powers CRM, marketing and customer engagement for more than 150 companies—from leading community banks and credit unions, to 3 of the nation's top 10 banks, and 9 of the top 15 mortgage lenders. Total Expert's growth has skyrocketed since its inception; in 2020 alone, it ranked #17 in the Inc. 5,000 Most Successful Companies in the Midwest, #3 in the Minneapolis/St. Paul Business Journal's 2020 Fast 50, and #82 in the Deloitte Tech Fast 500.